A Nam inspired kitbash I been working on for too long. He's almost done. Just need green canteens and covers. (And a more appropriate helmet)
My idea/thought process is that the Man of Action was in Vietnam before the Adventure Team.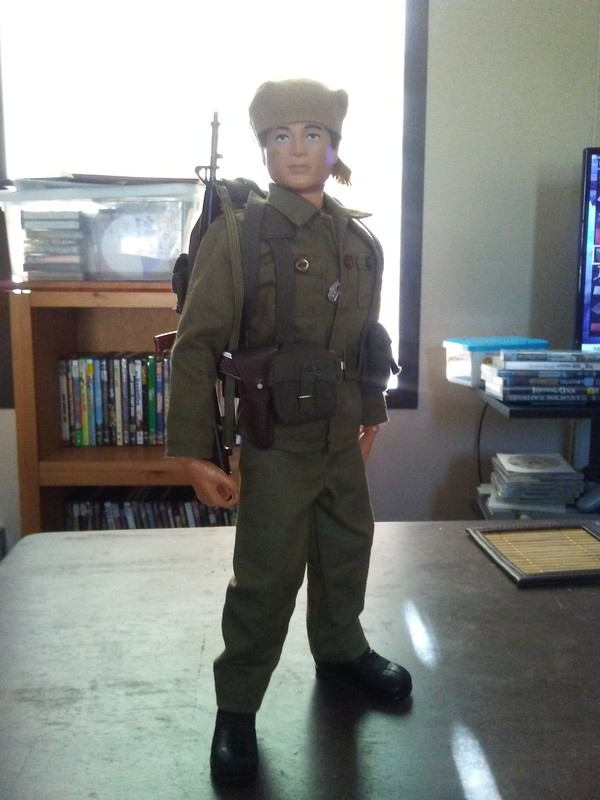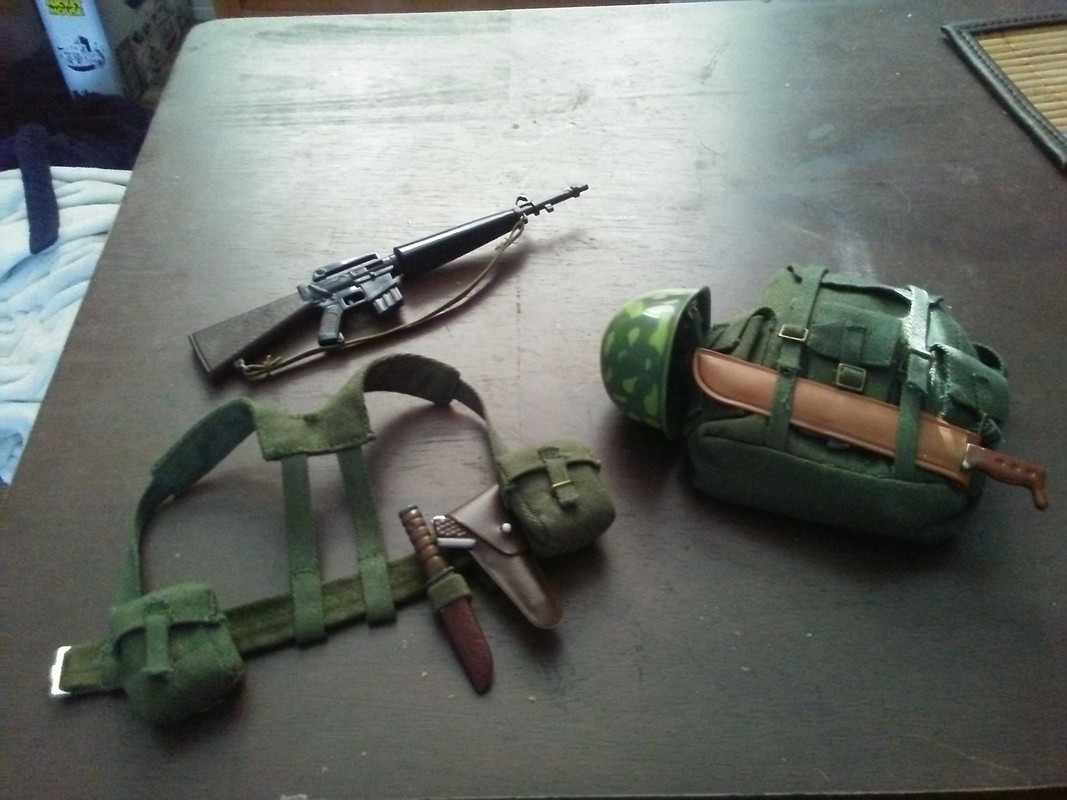 Belt, webbing, pouches, ka-bar and sheath, and rucksack are all Cotswold. Hoslster is Geyperman. .45, helmet, Machete and sheath are Timeless Joe. M-16 is VAM40.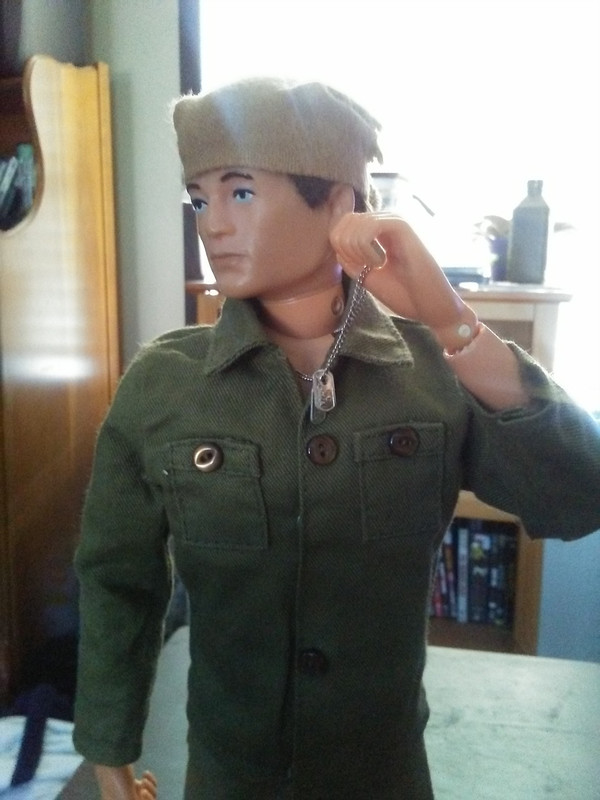 Fatigues are VAM40, tags are cots. Do-rag is homemade. All modeled on my Timeless MOA.
Now some outdoor shots.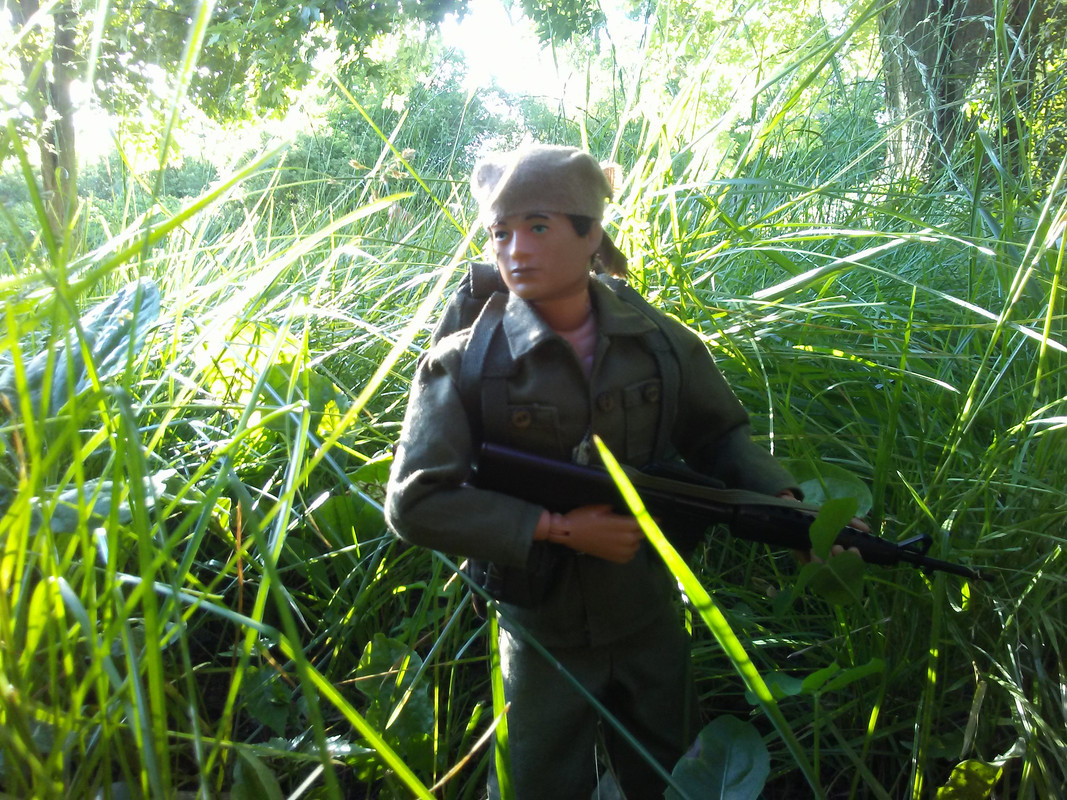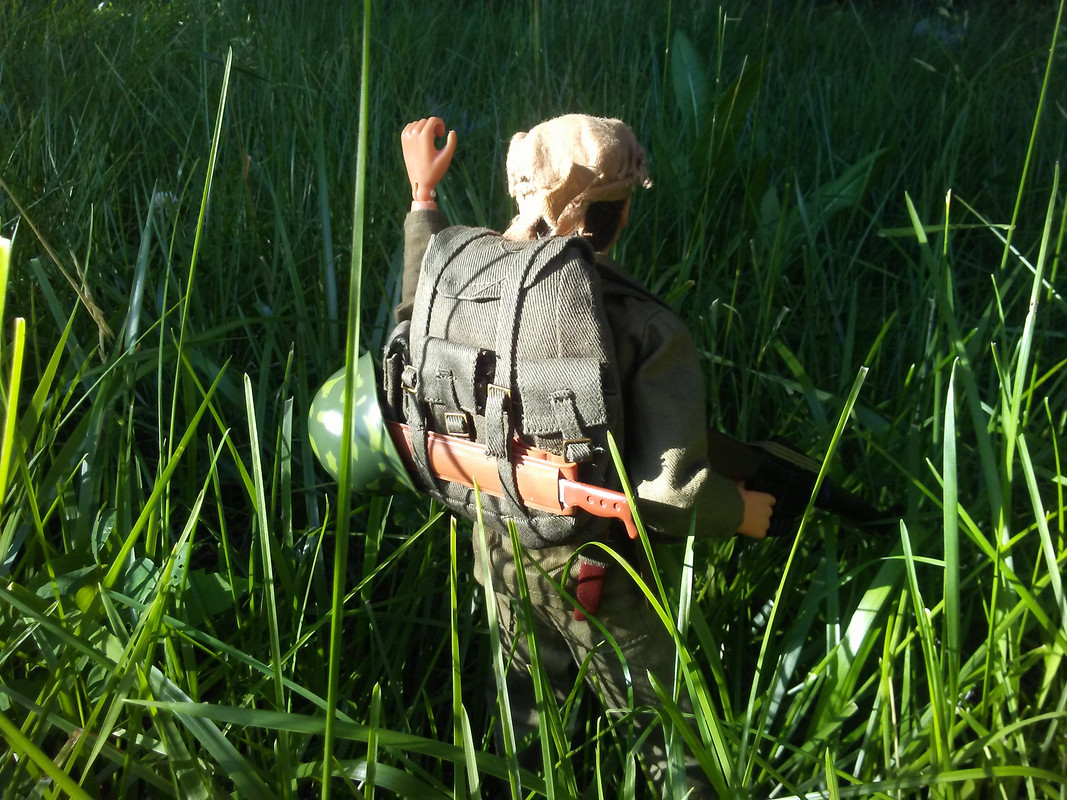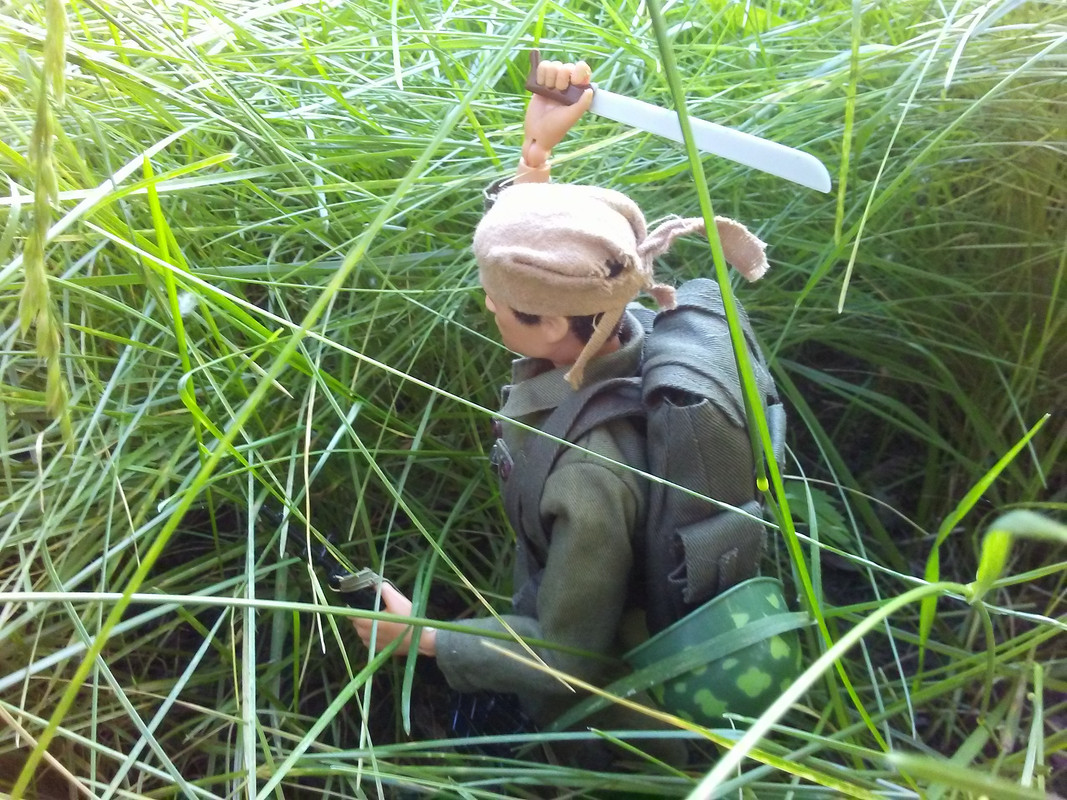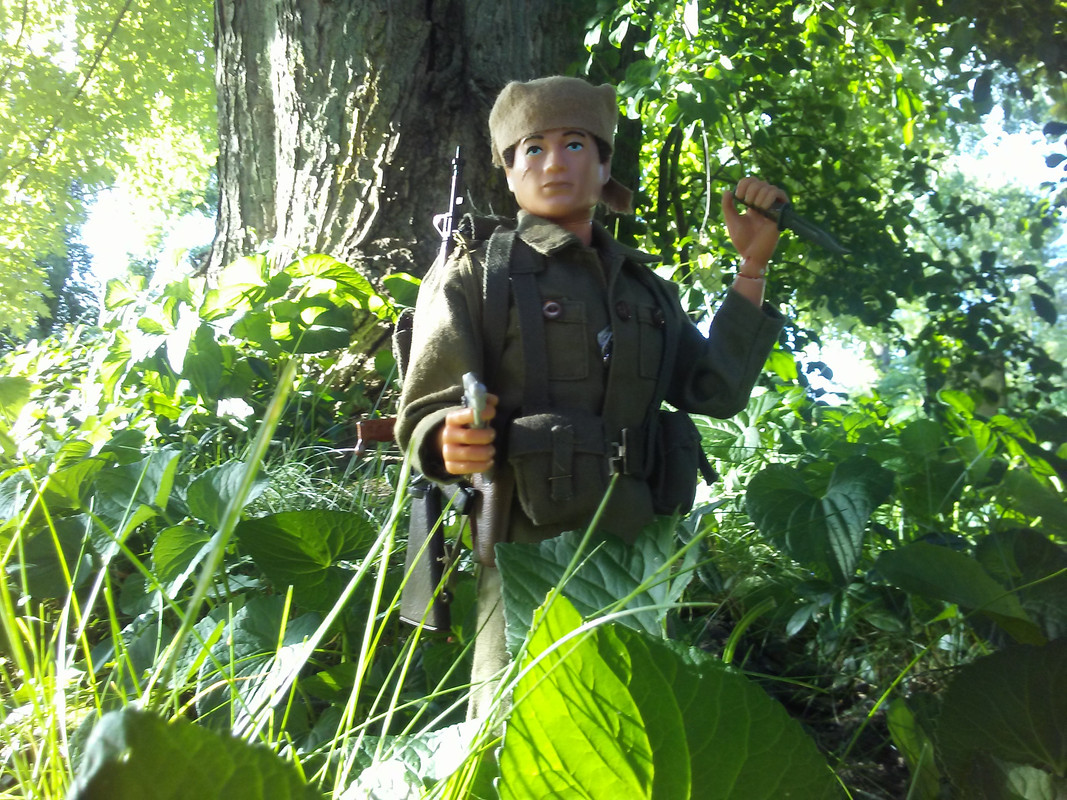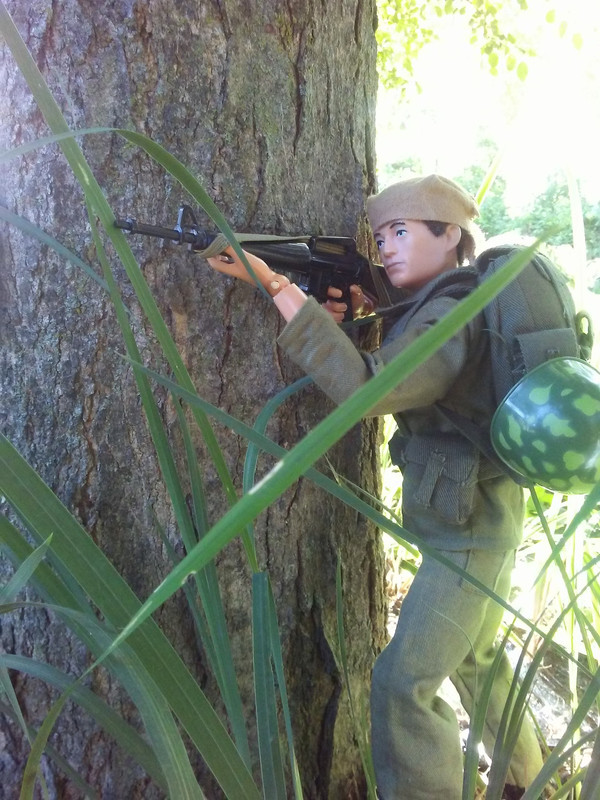 9