I'm recently a father, and I want to carry the hobby on in my son, of course. But with the lack of GI Joe product on the market, he is unlikely to experience the 'new in box' awe after unwrapping a gift.
Or can he...
I plan to make my own line of figures that'll riff on the Adventure Team, The Losers, Challengers of the Unknown, and Hasbro's The Defenders.
I would like the figures to have their own logo and custom boxes, and a line of accessories to go with.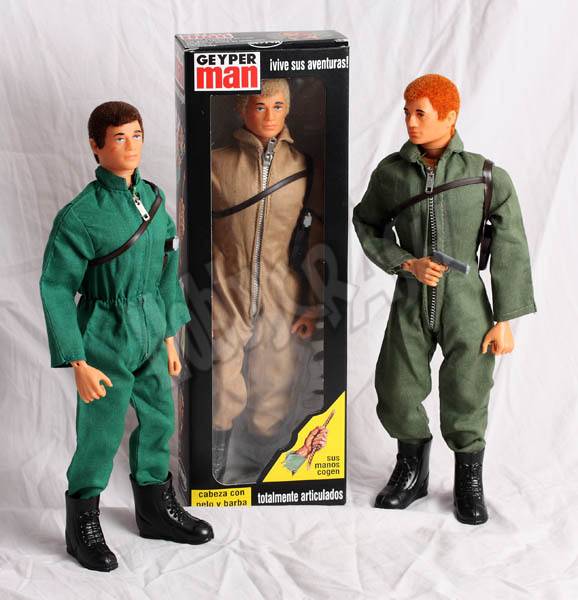 I rather like the look of these Geyperman Basic figures, and may adopt the look. I like the boxes in that I wouldn't need to make a lot of box art like if I chose a GI Joe/AT style box.
One idea is to use a few of the Cotswold Original Headsculpts, but am not 100% on board with it. May just go for a buncha Jakes that I paint myself.
I've got a few years to complete this project, as he is 4 days old as of this posting. But I hope to post semi-regular updates.
I am also open to suggestions and other ideas.